Many people are choosing to use WordPress as their content management system (CMS) for their website. WordPress is a great option because it is easy to use, has an intuitive interface, and is customizable. There are many benefits of using WordPress, but here are three of the most common ones: 1). It is free 2). anyone can use it 3). you can easily update your website.
WordPress is an excellent way to promote your business for a number of reasons. You can give your website a more professional appearance with the various WordPress themes available, and it's easy to update and maintain. WordPress also offers a variety of plugins that will allow you to customize your site and make it more interactive. If you run a business that requires e-commerce, then WordPress is a perfect choice as it has an integrated payment method and sales dashboard which can be tailored to fit your needs.
What is WordPress?
WordPress is an updated and easy to use blogging website where users can create their own site and blog.
WordPress is a powerful, free, and user-friendly content management system for web publishing. It enables users to create their own blogs or websites with dynamic content that can be updated by the owner in minutes. With WordPress ability to provide dynamic content, it has quickly become one of the most popular blogging platforms on the web.
How does it work?
WordPress is a blogging and website platform that is open-source. WordPress includes an interface for managing content, including adding and editing both posts and pages. It also features the ability to create custom themes with specific design options, which can be used to style your site without coding skills. WordPress also has many plugins that are created by both the WordPress development team and other third parties, to simplify functions like creating menus, inserting ads or posting images.
WordPress is a web publishing tool, which allows you to add content, create pages, and share them with your visitors. This puts the power of the internet in your hands. In order for WordPress to work, you need to have five things: a web browser, an available domain name, access to a hosting account where you can store your website's files on a remote server and most importantly knowledge about how websites work and how WordPress operates.
Benefits of Using WordPress (Advantages)
The inherent benefits of WordPress are many, but there are three main reasons why many website owners have chosen WordPress over other blog platforms. One is the ease of use. WordPress is the world's most popular blogging system because it's simple to set up and to update. Two, customization. With a little bit of knowledge about HTML codes, you can easily modify any part of your site with just a few clicks of your mouse. And three, scalability.
WordPress is a free and open-source blog publishing platform that was built for the web, with an emphasis on performance. WordPress is used by millions of people to create their own blogs and websites. In addition to blogging, WordPress is perfect for creating rich digital content experiences – like photo galleries, events or product showcases. Users can even create beautiful themes or templates to customize their sites with just a little HTML knowledge. With every release, WordPress has grown in feature sophistication and power.
WordPress is a free, flexible, and powerful platform that was created to make it easy for anyone to create their own blog or website. WordPress has more than 50 million installed websites. It powers over 17% of the internet. There are no limitations on what can be published. With WordPress' automatic updates, security bugs are automatically patched, the system is kept up-to-date, and best practices are enforced.
Some core benefits of using WordPress are:
WordPress is free and open-source
It can be installed on a web server
It has an easy to use interface
You can also monetize your site with ads or by selling themes or plugins
WordPress runs over 60 million websites
Easy to use
Fully customizable
SEO friendly
Thousands of free and paid themes are available
Thousands of plugins are available
Drawbacks of Using WordPress (Disadvantages)
In recent years, WordPress has been the target of criticism from designers and developers. They say that WordPress is no longer a good choice for custom design work because of its rigid framework and lack of flexibility with regard to customization. In addition to these critiques, many people also find it hard to use WordPress without a CMS or the need for editing the code themselves.
The first thing that users may find disappointing about WordPress is the lack of data privacy. WordPress tracks your IP address and uses cookies to keep track of interactions with your blog, which means that WordPress can track you without you even being aware. This is not only worrisome for bloggers but also for those who are trying to protect their personal lives from nosy web companies and hackers.
WordPress is a great program for bloggers, but it can be dangerous to create blogs that are public. WordPress has many features, but some of the features used in the program may come with security risks. These features include plug-ins and themes, which can use potentially malicious code to attack your website.
What is the difference between self-hosted and hosted WordPress?
According to WordPress.org, the best way to host your site is on WordPress.org using the WP engine or with a third-party hosting provider. However, if you want more control over the server resources, self-hosting might be for you. Self-hosted websites have a lot of advantages including better performance because you can customize the server and have more control over your site.
Self-hosted WordPress is an option for those who want to own their data and own their content. Hosted WordPress is a service that is offered by companies such as WP Engine, Pantheon, and SiteGround. The company that hosts the WordPress platform handles the maintenance of your website, which relieves you of any worries about security or performance issues. The biggest time saver for you is that you can manage all of your WordPress site's content, updates and even plugins from one place.
Why should I use WordPress as a blogging platform?
Many people are drawn to WordPress because of its wide accessibility, ease of use, and large community. What differentiates WordPress from other platforms is its ability to create a beautiful website with no knowledge of coding or design. This means that anyone can easily create a beautiful site without paying the hefty fees associated with hiring someone else to do it.
Additionally, WordPress offers an exceptional range of features for running blogs and websites, including the ability to publish videos and photography directly from your mobile device!
One of the most popular blogging platforms is WordPress- which is used by over 58% of blog owners. The free or low-cost blog hosting services are one of the main reasons so many people prefer to use WordPress. With WordPress, you can have your blog up in minutes with no coding knowledge required. There are also plenty of different features that simplify the process- such as SEO optimization that will ensure that your posts are seen in search engine results pages.
How do I install WordPress on my website?
Finding a Domain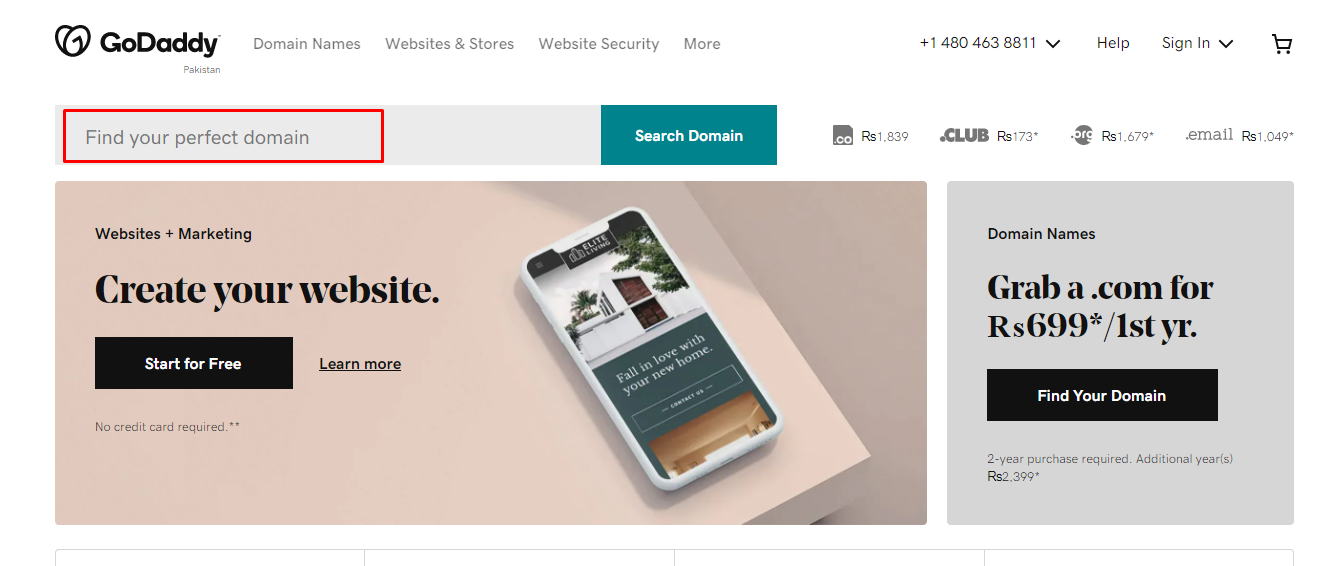 Domain names are the gateway to your website, email, and domain name hosting. Registering a domain is the first step towards building a successful online presence and starts with GoDaddy.com. You can register a domain name for as low as $10 per year and even get one for free if you're willing to pay for two years in advance. This process can be done through their website or by calling their customer service line at (1-800-636-0799).
Getting a Web Host

Many people are looking for hosting companies for their WordPress websites, but with so many to choose from, it may be difficult to decide which one will suit the needs of your business the best. Some factors that you should consider when shopping for a company are monthly cost, server type, bandwidth, uptime, and customer service.
Here are some best web hosting providers which can be used to host your WordPress sites, I would recommend you to go for A2hosting.
Bluehost
Siteground
Dreamhost
Hostgator
Inmotion
A2 hosting
Downloading the WordPress Installation Files
A number of different people and companies offer free WordPress installation files. However, downloading these files from a variety of sites is something that should be done with caution as it has been found that some of these files contain malware.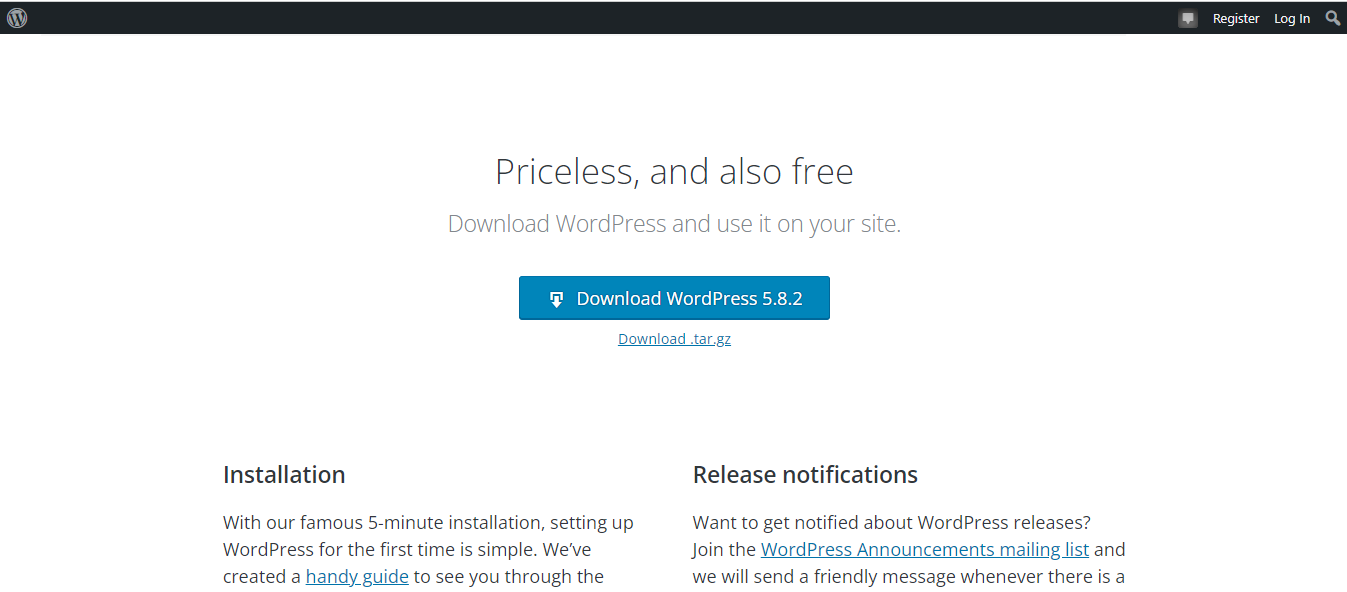 As such, those who wish to download the Apache package will want to head to the official WordPress website at https://wordpress.org/download/ and then select their operating system and architecture.
Uploading the WordPress Installation Files to Your Site
Once you get the hosting, and you have downloaded the WordPress installation zip file from WordPress.org, you need to login to your hosting dashboard and go to file manager and unzip the installation file, make sure the files are extracted in the root folder.
Creating Database
Now you need to create a database for WordPress, If you are using a cPanel based hosting then go to your hosting dashboard and then go to MySQL.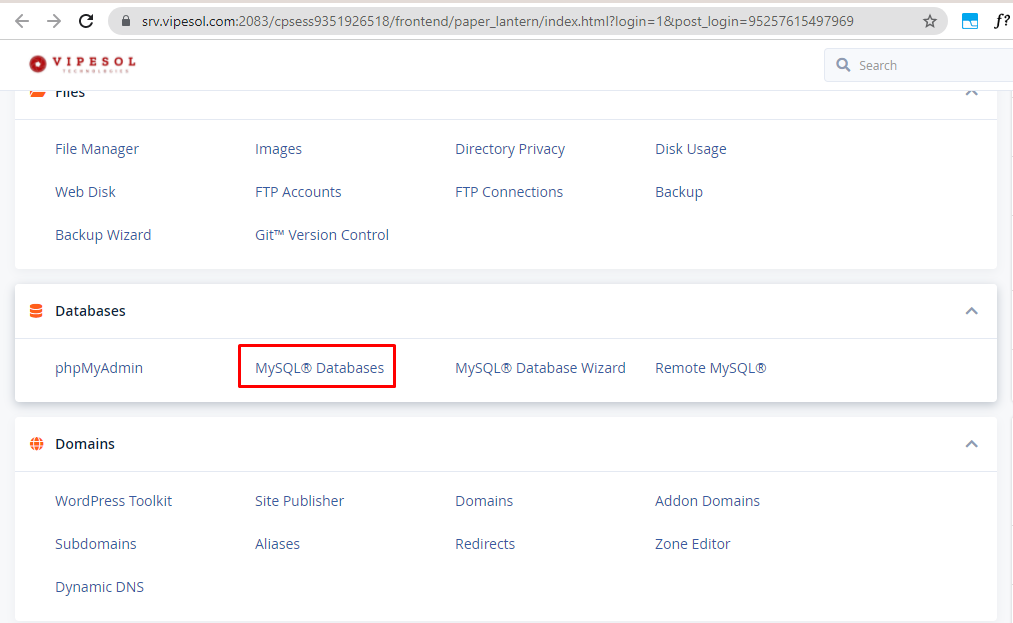 Then type your database name here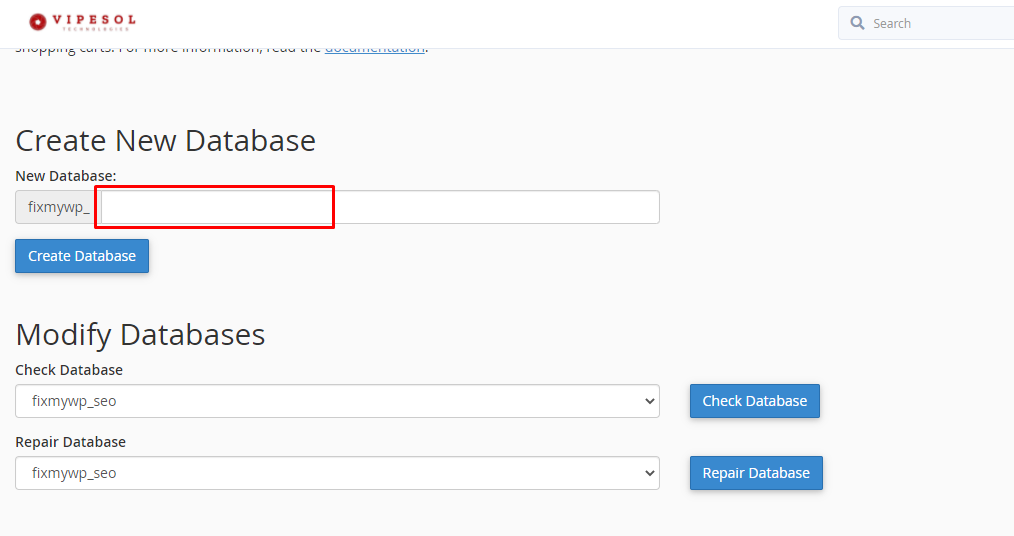 Now click back on the next screen, and create a username and password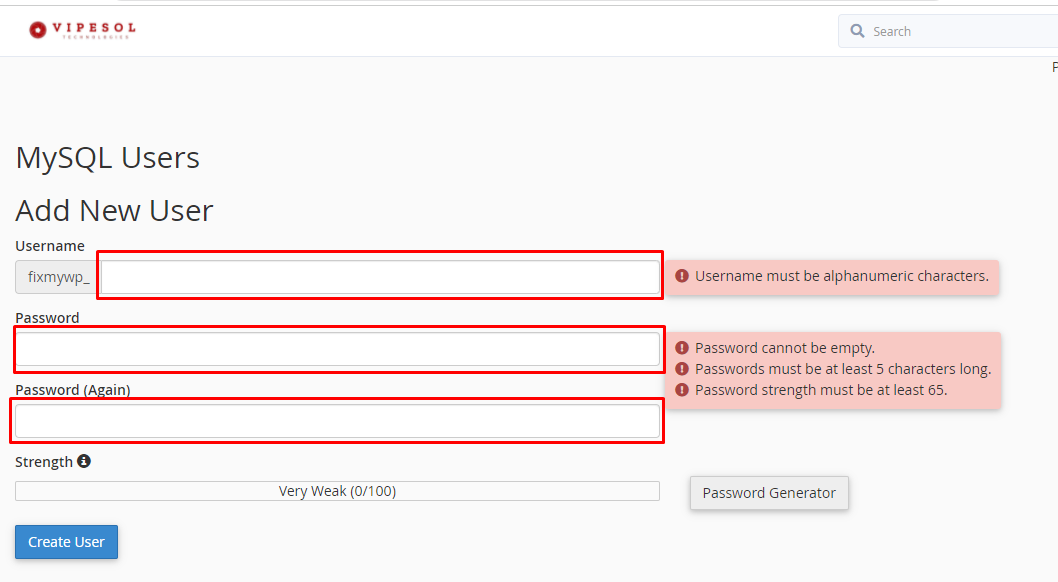 Now go back, and add a user to a database and give all privileges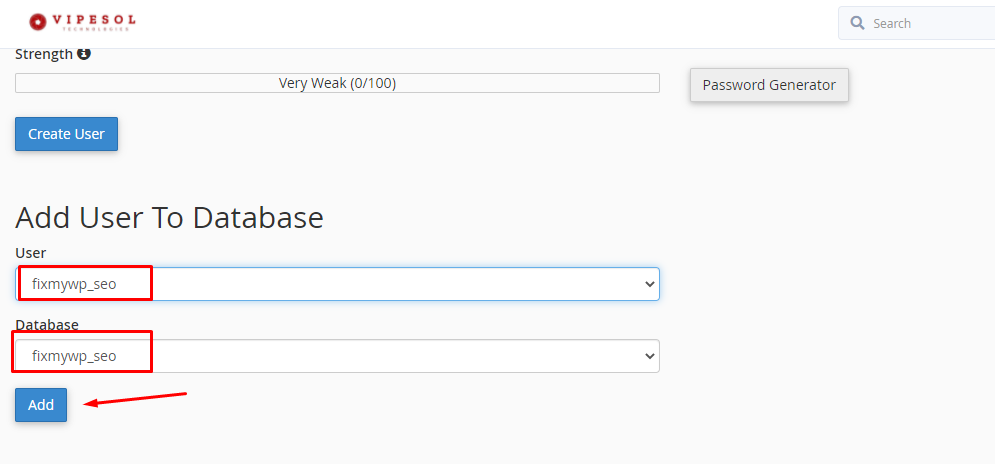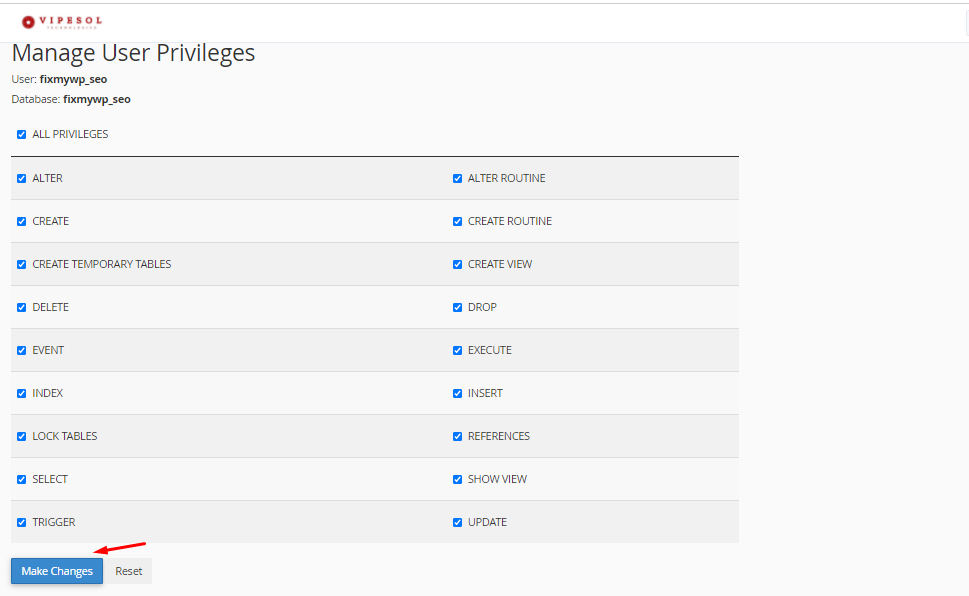 Installing WordPress
Now go to file manager and then go to your public_html directory where you extracted the WordPress zip file, you will find a file wp-config.php there, right-click on it and hit the edit button and enter your database name, user and password there.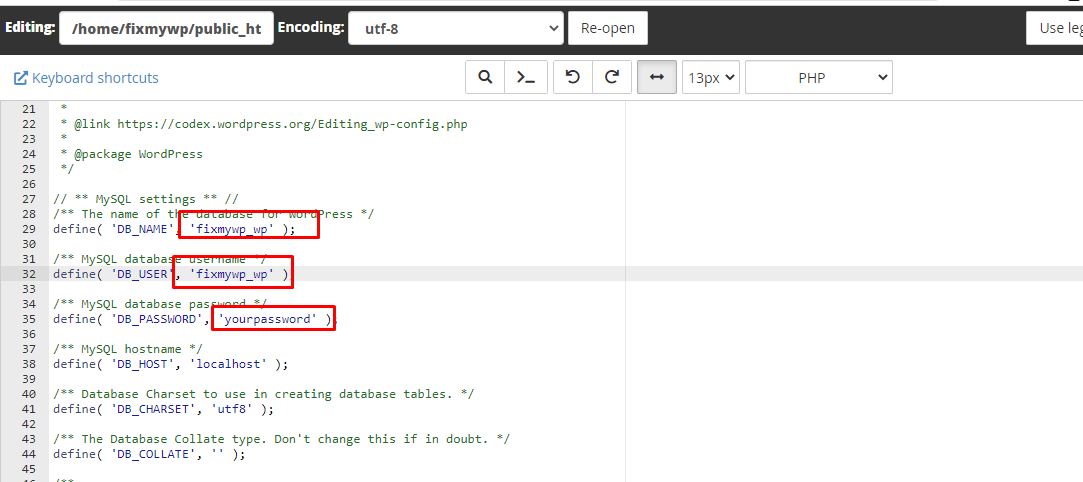 Now, you need to go to the browser and type your domain name and ENTER, you will see an installation page there, select the language of your blog, then enter the information it is asking for and hit continue.
Setting up Your Login Information
in the next step, it will ask you for the WordPress admin login information, you can enter your preferred username (should be unique to avoid security loopholes) then enter your password and set your admin email for the dashboard.
Now click on continue, and it will redirect you to the WordPress admin dashboard 🙂
Frequently asked questions
What are the features of WordPress?
If you are a blogger or publisher, chances are you have been using WordPress to power your website. The features of WordPress make it easy to make your website work for your needs. The dashboard allows you to easily manage and create content, while plugins allow you to add functionality that may not be built-in.
Many people use WordPress because of its user-friendly layout and robust features. Start with a simple blog site or a business website, then customize it your way.
WordPress is one of the most popular Contents Management Systems on the web, used by millions of websites and blogs. WordPress is open-source software, which means it's available for free and open to anyone to improve or adapt to their needs. It's built on PHP and MySQL databases, so you don't need any additional software to run it, just a web hosting account and a domain name (assuming your hosting company supports WordPress).
Is WordPress good for beginners?
The internet is full of content, but it can be difficult to find what you are looking for. WordPress is a great place to start. It's easy to use and has many features that beginners can take advantage of. One of my favourite features is the ability to customize the appearance. There are also many themes available which allow you to put your personal touch on your blog or website.
Is WordPress easier than HTML?
At its core, WordPress is an easy-to-use blog and content management system. It does not require the user to know HTML to create the basic functions of a website. With just a few clicks on the dashboard, anyone can add posts, pages, and videos. Furthermore, it's free and there are many plugins that can help you customize your site. However, while WordPress is easy to learn and use, it may not be right for some business owners.
Is Wix better or WordPress?
The debate over which website builder is better: Wix or WordPress, has been going on for years. Both platforms offer a huge number of features and updates; however, we will let you decide which one is the best option for your needs. WordPress is much more user-friendly than Wix, so if you are new to blogging, WordPress might be a better option for you. WordPress offers much more customization than Wix when it comes to how your site looks and functions.
Is WordPress free or paid?
You may be wondering if WordPress actually costs something. The answer is: no. When you sign up for a hosting service, the company will often include a free copy of WordPress as their web content management system (WCM). Furthermore, if you've already paid for a website domain but want to change your software from another type of CMS, WordPress offers an import tool that will seamlessly transfer all your old site content into your new blog without having to do anything at all.
Is Blogger better or WordPress?
Is blogger better than WordPress? While both blogging platforms are equal in many aspects, one of the main differences between them is the user interface. The WordPress interface is much more difficult to use than the blogger interface. It would be wise to stick to blogger if you are just starting out because it has a lot fewer features that can be confusing and overwhelming.
Most people assume that if they're just starting out with blogging, they should stick with Blogger until they figure things out.